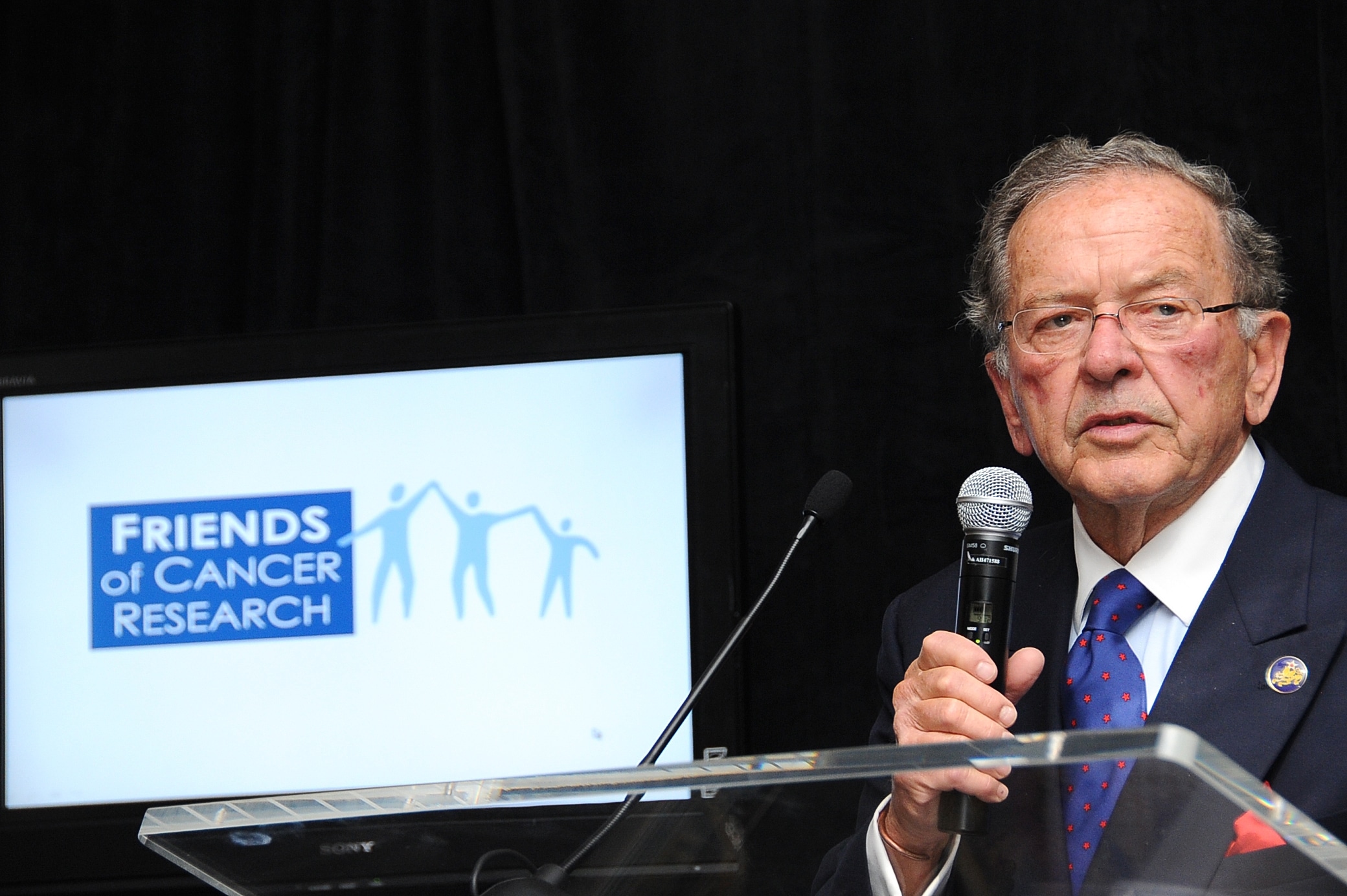 Senator Ted Stevens (1923-2010)
Friends of Cancer Research would like to express our most heartfelt condolences to the family and friends of Senator Ted Stevens. Senator Stevens was a prostate cancer survivor, and, during his decades in Congress, a steadfast champion of cancer and biomedical research.
As Senator, including his time as Chairman of the Senate Appropriations Committee, Ted Stevens consistently worked with members on both sides of the aisle. Sen. Stevens would join with other champions of biomedical research to secure significant increases to the National Institutes of Health (NIH) budget. Sen. Stevens also was a key member of congress in supporting human embryonic stem cell research.
Sen. Stevens was nominated for the first Golden Glove Awards for Prostate Cancer by the National Prostate Cancer Coalition, he advocated the creation of the Congressionally Directed Medical Research Program for Prostate Cancer at the Department of Defense which has funded nearly $750 million for prostate cancer research,  and was a recipient of the Presidential Citation by the American Urological Association for significantly promoting urology causes.
He will be deeply missed by all in the cancer community.