On January 8th, Senator Ted Kennedy (D-MA), Chairman of the Health, Education, Labor, and Pensions Committee (HELP) held the confirmation hearing for Secretary of Health and Human Services-designate Tom Daschle.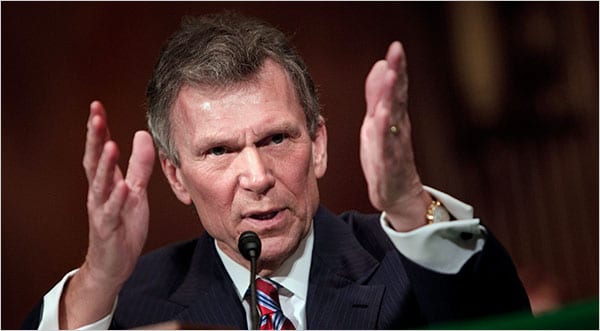 After a warm welcome by Senator Kennedy, Senator Enzi asked Daschle whether it makes sense for FDA to regulate tobacco and whether it would legitimize what is inherently an unhealthy product. Daschle said it is important to discourage tobacco use in every way we can and that anything FDA did would be to discourage tobacco use.
Senator Dodd emphasized the importance of quickly appointing a new FDA Commissioner so that the current problems at the agency can be addressed.  Daschle said that the transition team was moving quickly to name heads of FDA, NIH, NCI, CDC in the next couple of weeks.
Senator Burr stressed FDA issues as well, specifically the high cost of the clinical trial process, and the current difficulties to innovate new drugs. He asked Mr. Daschle how the costs associated with the innovation of quality drugs and biologics can be overcome. Daschle responded that there are four components to overcome these problems: Start with good public policy, make sure the agency has adequate resources, strong leadership, show priorities and motivation of workforce to maximize opportunities, FDA needs the resources, leadership and coordination to make improvements at FDA. He stressed the need to greatly improve communication and coordination between the CDC, FDA, and NIH and "tear down the stovepipes."

Senator Mikulski stressed that FDA has become too political, and asked Daschle how to bring science back to the agency. Senator Daschle responded that he will push to reinstate science-driven work and allow scientists the autonomy and resources to do their jobs and stressed that improving drug safety and efficacy and building a framework for "prevention compliance" is paramount, also saying that health IT would be a key part of this effort.

Senator Kennedy asked about reimportation of FDA approved drugs as a means of bringing down costs.  Daschle said that a strong policy is needed to curb costs.

Prior to a full Senate confirmation the Senate Finance Committee will hold a separate hearing that has yet to be scheduled. Secretary-Designate Daschle is fully expected to be confirmed.