Friends of Cancer Research & FasterCures Host Capitol Hill Briefing
"There is no one in this room who hasn't been touched by disease, whether it's yourself or a loved one," said Friends of Cancer Research's chair and founder, Ellen Sigal, in opening last Wednesday's Capitol Hill briefing, The Blueprint of Medical Research. "We cannot let the FDA or NIH become a victim of political polarization."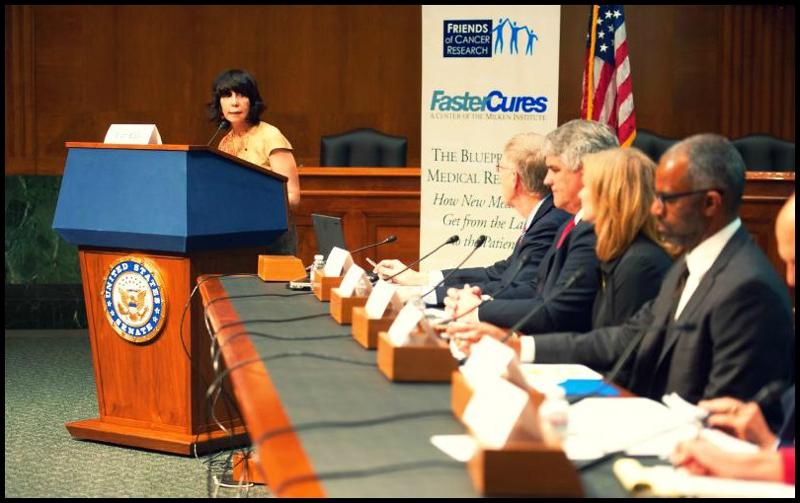 Moderated by FasterCures Executive Director Margaret Anderson, medical research leaders representing distinct sectors provided a glimpse into what it takes to turn a scientific discovery into a safe and effective therapy that will improve, and maybe even save, patients' lives.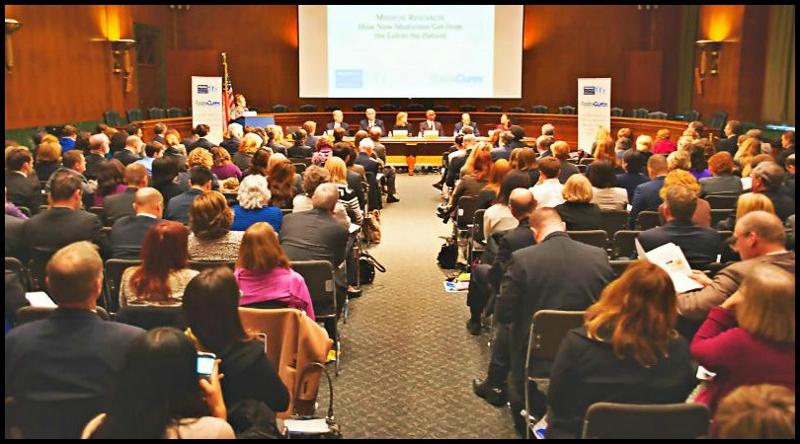 More than 300 policy decision makers, research advocates, key legislative staffers, and members of Congress attended the briefing co-sponsored by Friends of Cancer Research and FasterCures.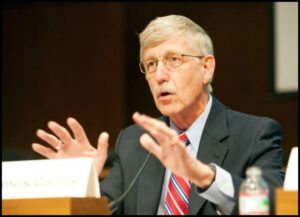 Francis Collins (pictured left), director of the National Institutes of Health (NIH), said that "while I can tell you there's never been a more exciting time for science, I can also tell you there's never been a more stressful time." He was addressing the issue at hand -tightening fiscal resources threaten the ability of the research and development ecosystem to deliver science's full potential to improve health and well-being.
Underscoring the role of public investment in basic research by the NIH, Anthony Coles, president and CEO of Onyx Pharmaceuticals, noted that pharmaceutical companies depend solely on this research to understand biology and disease origins."Companies like Onyx then take these findings, advance the research, and move it toward delivery to patients," he said.
Improving and accelerating research and development requires all stakeholders in the medical research ecosystem to work together – including federal agencies, industry, academia, and patient groups. Collaboration – existing collaborative efforts, and the need for even more partnerships – was a resounding theme throughout the discussion.
Disease research organizations feel the excitement for an improved system. "This is the most robust pipeline we've seen. Now is not the time to step back from working together, but to do more," said Deborah Brooks, co-founder of the Michael J. Fox Foundation for Parkinson's Research.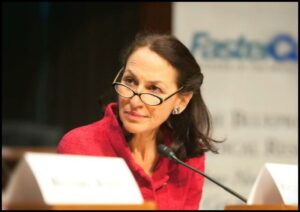 "The FDA is the final common pathway to translating science to patients," said Margaret Hamburg (pictured right), commissioner of the U.S. Food and Drug Administration (FDA). "If the FDA is not fully funded and supported, the ecosystem will not function optimally. When we engage early with the scientific community, we're able to cut five years off of the drug development process."
Roy Jensen, director of the University of Kansas' Cancer Center, is already seeing how limited resources are impacting research progress. "We're not even funding a fraction of the best science. We're starting to cut to the bone – scientists are having to close labs, they aren't able to train the next generation… It's fundamentally altering our infrastructure," said Jensen.
The importance of supporting the next generation of brilliance and innovation weighs heavily on the minds at the NIH, and researchers are hopeful for the next group of young investigators. "It is very tough right now to be a grad student, or a post-doc. As they look at the landscape of this country, they wonder if there's room for them," Collins said. Coles echoed Collins' concern with a sobering concept about the future of scientific innovation: "What answers won't we have in 10 years if we don't fund this research?"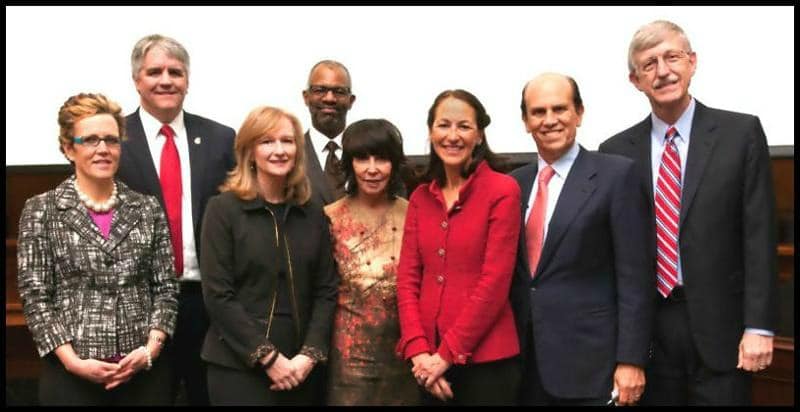 "The decisions we make today will have implications long into the future. Unlike delaying construction of a bridge that can be resumed in a few years, if we lose a generation of scientists, there's no way to rebuild that human capital quickly," said Michael Milken, founder of FasterCures and chairman of the Milken Institute. "We fully understand the need for overall budget restraint in Washington; but short-term cuts in bioscience only assure a less-healthy America down the road. Modest investments in prevention and cures today will help avoid the catastrophic costs of care tomorrow."
A video of this briefing is now available here:
https://www.youtube.com/watch?v=FdjPVMJn79w
Click here to download a PDF version of this page