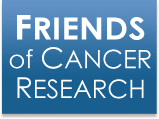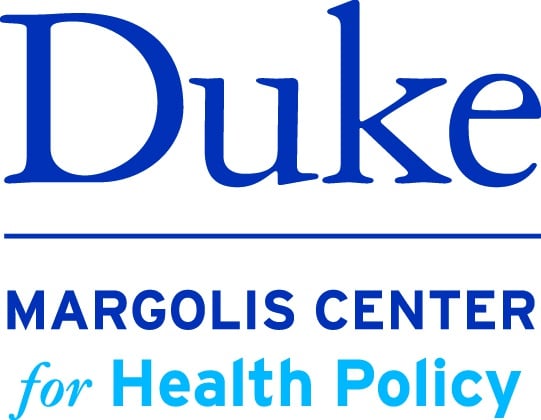 The Future of the U.S. Biosimilars Market: 
Development, Education, and Utilization
Tuesday, October 18, 2016 – 9:00am – 1:00pm
 Ritz-Carlton (Venue Change)
1150 22nd St NW
Washington, DC
Salon 1 & 2

On October 18, 2016, Friends of Cancer Research (Friends) and the Duke-Margolis Center for Health Policy held a forum on biosimilars titled: The Future of the U.S. Biosimilars Market: Development, Education, and Utilization. The half-day forum brought together clinicians, originator and biosimilar drug sponsors, advocates, regulators, and payers to tackle remaining uncertainty surrounding the future of the U.S. biosimilars market.
The forum was divided into two sessions focusing on the current landscape of biosimilars development, regulatory review, and stakeholder education and addressing challenges in clinical decision-making, coverage and reimbursement, and postmarket evidence development, respectively.
The first session discussed the FDA's regulatory review process for biosimilars and manufacturer experiences with developing biosimilars. The multi-stakeholder panel discussed potential requirements to demonstrate interchangeability and the educational efforts needed to optimize biosimilar uptake.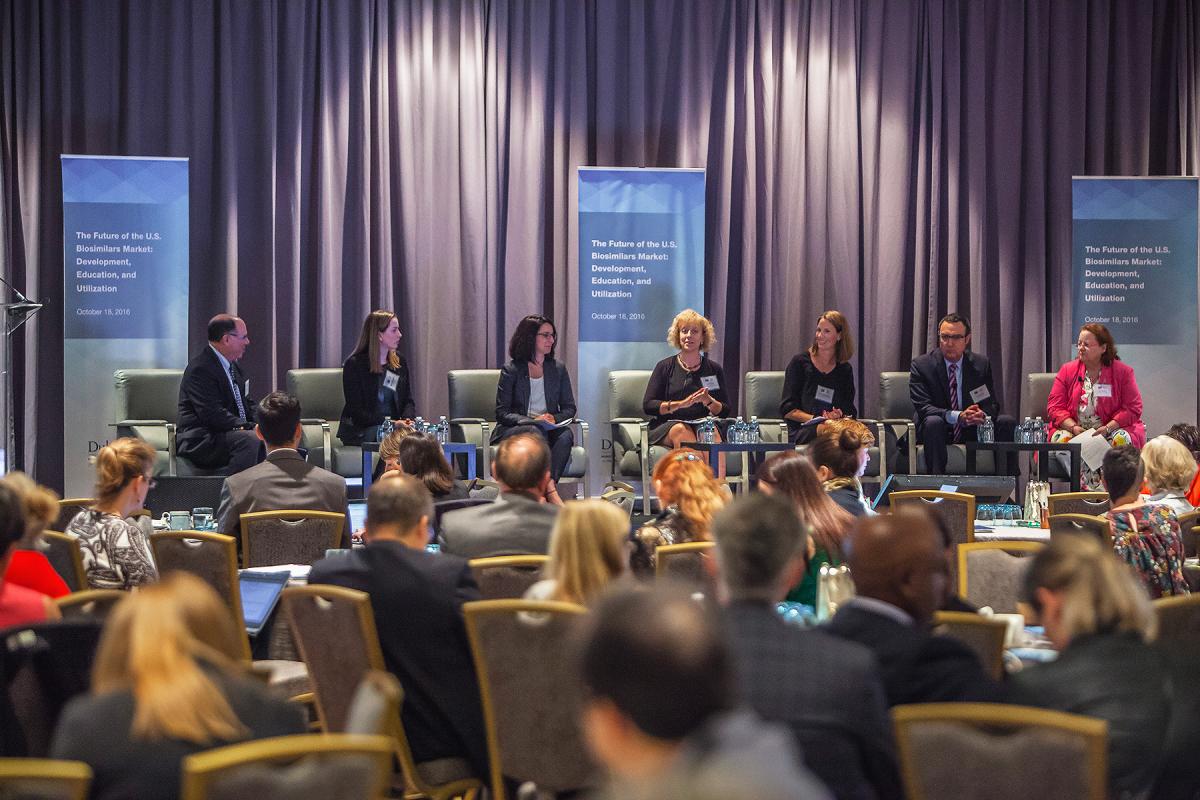 L-R: Robert Rifkin, Emily Alexander, Lisa Bell, Leah Christl,
Kristen Santiago, Carlos Sattler, Kimberly Wright
The second session consisted of a panel discussion around how biosimilars may be prescribed and dispensed to patients, and the impact coverage and reimbursement decisions will ultimately have on the utilization of biosimilars in the U.S.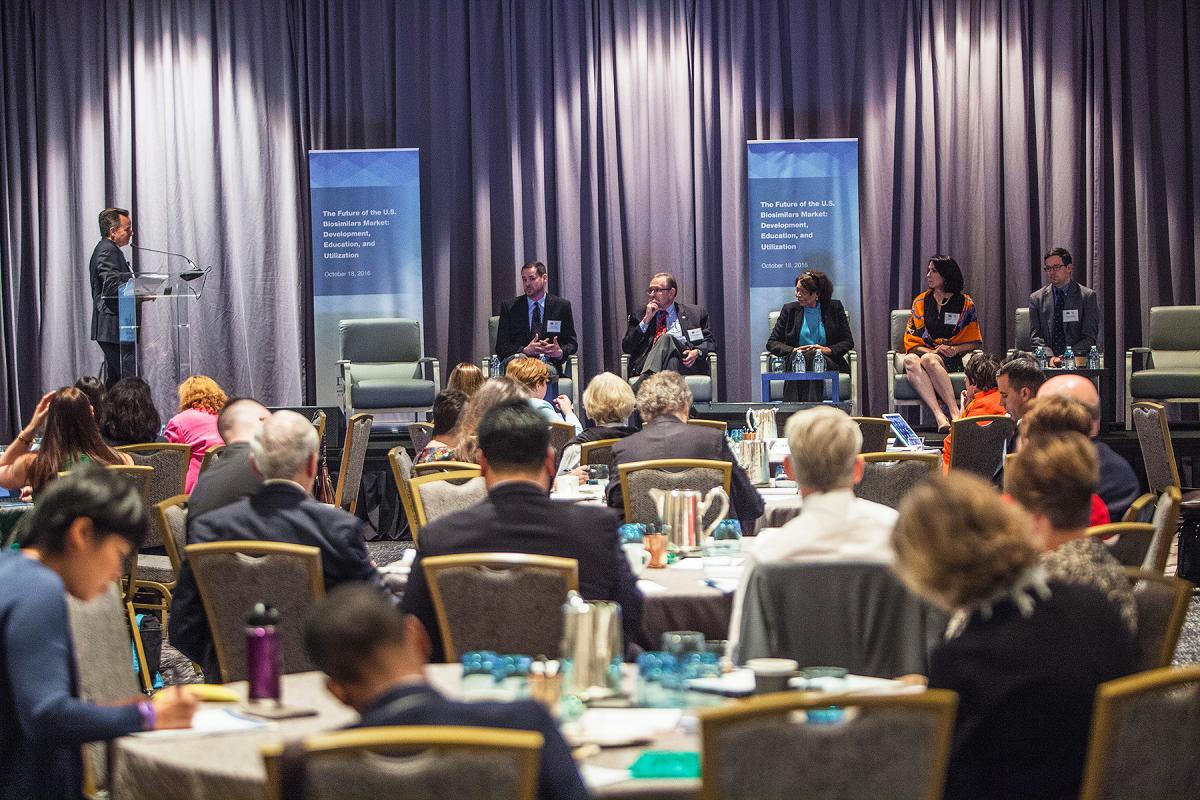 L-R: Mark McClellan, Jeff Eicholz, Richard Schilsky, Elaine Daniels, Andrea Ferris, Kevin Haynes
In preparation for this meeting, multi-stakeholder working groups developed a booklet consisting of two whitepapers providing a landscape analysis of biosimilar development, education, and utilization in the U.S. The booklet may be viewed here: https://friendsofcancerresearch.org/wp-content/uploads/The-Future-of-U.S.-Biosimilars_0.pdf.
Meeting Agenda 
9:00 a.m. – Welcome and Introduction
Jeff Allen, Friends of Cancer Research
9:10 a.m. – Session I: The Current Landscape of Biosimilars Development, Regulatory Review, and Stakeholder Education
9:10 a.m. – FDA's Perspective on the Regulation of Biosimilars
Leah Christl, U.S. Food and Drug Administration
9:30 a.m. – Manufacturer Experiences with Biosimilar Development
Carlos Sattler, Sandoz, Inc.
9:50 a.m. – Panel Discussion
Moderator: Robert Rifkin, The U.S. Oncology Network
Emily Alexander, AbbVie, Inc.
Lisa Bell, Coherus BioSciences
Leah Christl, U.S. Food and Drug Administration
Kristen Santiago, Cancer Support Community
Carlos Sattler, Sandoz, Inc.
Kimberly Wright, Susan G. Komen
10:50 a.m. – Break
11:00 a.m. – Session II: Addressing Challenges in Clinical Decision-Making, Coverage and Reimbursement, and Postmarket Evidence Development
Moderator: Mark McClellan, Robert J. Margolis, MD, Center for Health Policy at Duke University
Elaine Daniels, Pfizer
Jeff Eichholz, Express Scripts
Andrea Ferris, Lungevity
Kevin Haynes, HealthCore LLC
Richard Schilsky, American Society of Clinical Oncology
12:00 p.m. – Moderated Discussion and Audience Q&A
12:30 p.m. – Closing Remarks
Mark McClellan, Robert J. Margolis, MD, Center for Health Policy at Duke University