On May 6th,  Friends of Cancer Research (Friends) hosted a congressional briefing entitled, "Science and Progress at the FDA: A Friends of Cancer Research Congressional Briefing on the Progress of the FDA's Breakthrough Therapy Program." The event was sponsored by Senators Michael Bennet (D-CO), Orrin Hatch (R-UT), and Richard Burr (R-NC), who together introduced the initial legislative proposal for this program, the "Advancing Breakthrough Therapies for Patients Act," in March of 2012. In just two years, 178 requests for Breakthrough Designation have been submitted, 44 designations have been granted, and 6 drugs have been approved from the program.

The goal of the briefing was to discuss how the Breakthrough Therapy program has performed in the two years since it was established in July of 2012. Representatives from FDA, industry, and patient advocacy groups were invited to share their views. The panel discussion was moderated by Kate Rawson, Senior Editor of The RPM Report.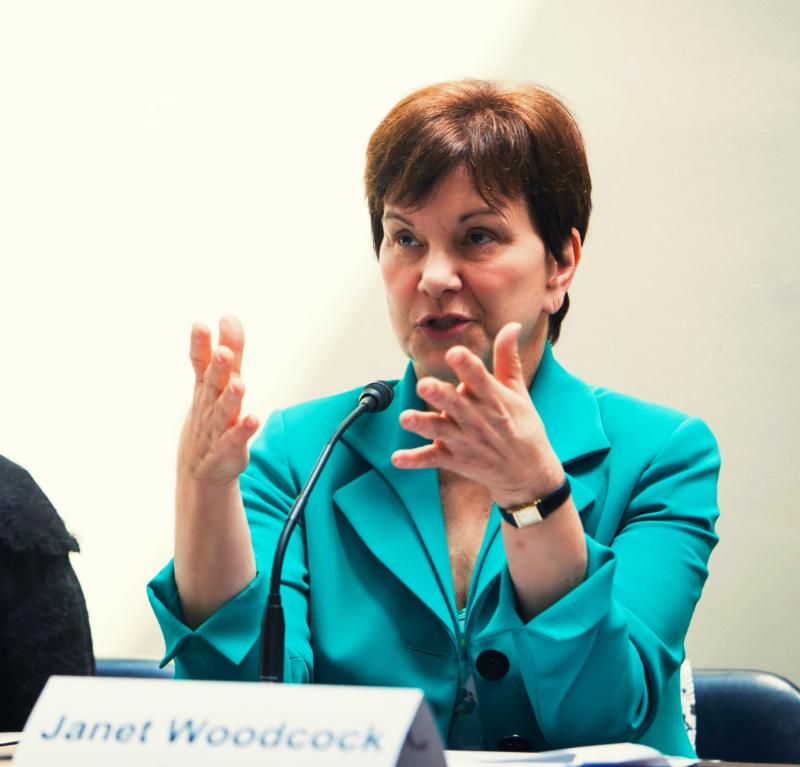 All the panelists agreed that the Breakthrough program has been far more popular than expected. Dr. Janet Woodcock (pictured right), Director of FDA's Center for Drug Evaluation and Research, said the FDA has been inundated with requests for Breakthrough Designation, and Ellen Sigal, Chair and Founder of Friends, added that when she was first promoting the new pathway, she thought that just two drugs a year would be granted Breakthrough Designation.(For more information on the program and current therapies with the designation Click Here).
The panelists were asked to share what they think can still be improved. Dr. Woodcock noted that FDA still needs to release final guidance on the distinction between drugs that constitute incremental improvements and those that demonstrate substantial, game-changing effects. She added that manufacturing processes need to be streamlined for Breakthrough products, since development and review times are substantially shortened. Dr. Sandra Horning, Chief Medical Officer at Genentech, echoed Dr. Woodcock's comments, adding that she would still like to see more clarification on how drugs and diagnostic development can best be aligned when Breakthrough status has been granted.
Dr. Urte Gayko, Senior VP of Global Regulatory Affairs at Pharmacyclics, had two suggestions for improving discussions between sponsors and FDA. First, she asked that FDA provide informal target dates for reviews to provide sponsors with a clearer idea of when they need to have manufacturing concerns resolved. Second, she said that PDUFA V now requires more meetings between sponsors and the FDA that often prove to be unnecessary for Breakthrough products, where substantial informal communication takes place.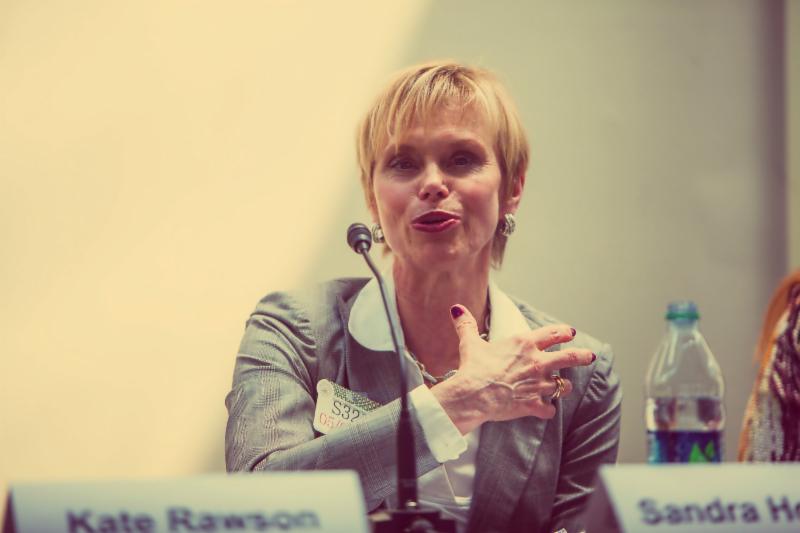 The panelists also shared their views about the successes of the program. Dr. Gayko estimated that receiving Breakthrough Designation shaved an entire year off the development time for Imbruvica, which was approved for mantel cell lymphoma in late 2013. Dr. Horning (pictured left) said the greatest success of the program was the change in mindset it brought about within the agency, referring to a spirit of collaboration that now exists between sponsors and the FDA in the approval of Breakthrough products.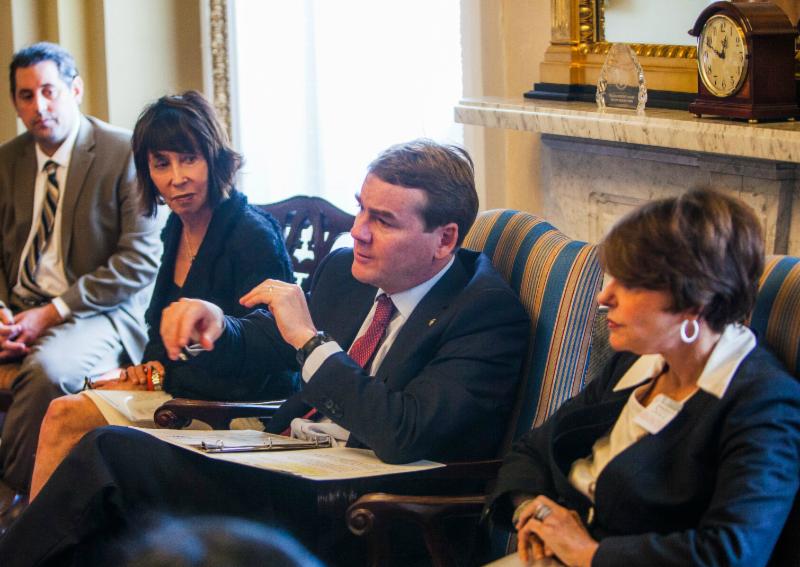 (L-R) Ellen Sigal, Sen. Bennet, Marlene Malek 
During Q&A, audience members asked about the high cost of many Breakthrough products. Both Dr. Sigal and Dr. Woodcock agreed that the price tags are high, but that the therapies are worth it. Dr. Sigal noted that some Breakthrough products are curative, which changes the entire treatment landscape. Dr. Woodcock added that the research community is driving towards cures, that enormous progress has been made, and that we need to continue to push for more innovation. The high prices of recent Breakthrough products, in her view, represent a down-payment that will produce long-term cost savings.
Highlights:
Sandra Horning on FDA-industry collaboration:
"FDA and industry march to the beat of the same drummer during the development and review of Breakthrough products."
Urte Gayko on Breakthrough time savings:
"Receiving Breakthrough Designation allowed Imbruvica to be approved a year earlier than was expected."
Janet Woodcock on the promise of Breakthrough:
"Getting drugs to patients who need them is why many people choose to work at the FDA."
"We are driving towards cures."
Chip Kennett on being treated with a Breakthrough product:
"One of the biggest benefits of receiving a Breakthrough drug was improved quality of life, time with my wife and children"
Ellen Sigal on supporting the FDA:
"Breakthrough has changed the culture at FDA. They need more resources to implement all of these programs that are vital to patients, it's a big issue, and it needs to be resolved before PDUFA VI."