For the past five years, Prevision Policy has hosted a high-level conference focused on FDA and CMS policy issues. This year, Friends joined as co-hosts for the 2015 Biopharma Congress. The event previewed key issues for biopharma coming up in 2016 and had an audience comprised of regulators, industry, patient advocacy groups and congressional staff, as well as payment and reimbursement organizations. Friends engaged with additional stakeholders in the increasingly important issues surrounding reimbursement, payers and this sector's impact on patient access to therapies.
Friends Chair and Founder, Ellen Sigal, joined the first panel with former FDA Commissioners Margaret Hamburg and Mark McClellan. Their discussion focused on FDA drug reviews, as well as the recent 21st Century Cures legislation, which passed the House in July 2015. Ellen noted that with all the regulation changes at the FDA, science has to lead and patients must continue to be the first priority. Ellen also introduced the recent Friends proposal for restructuring the FDA toward a more disease-oriented approach as opposed to focusing on products.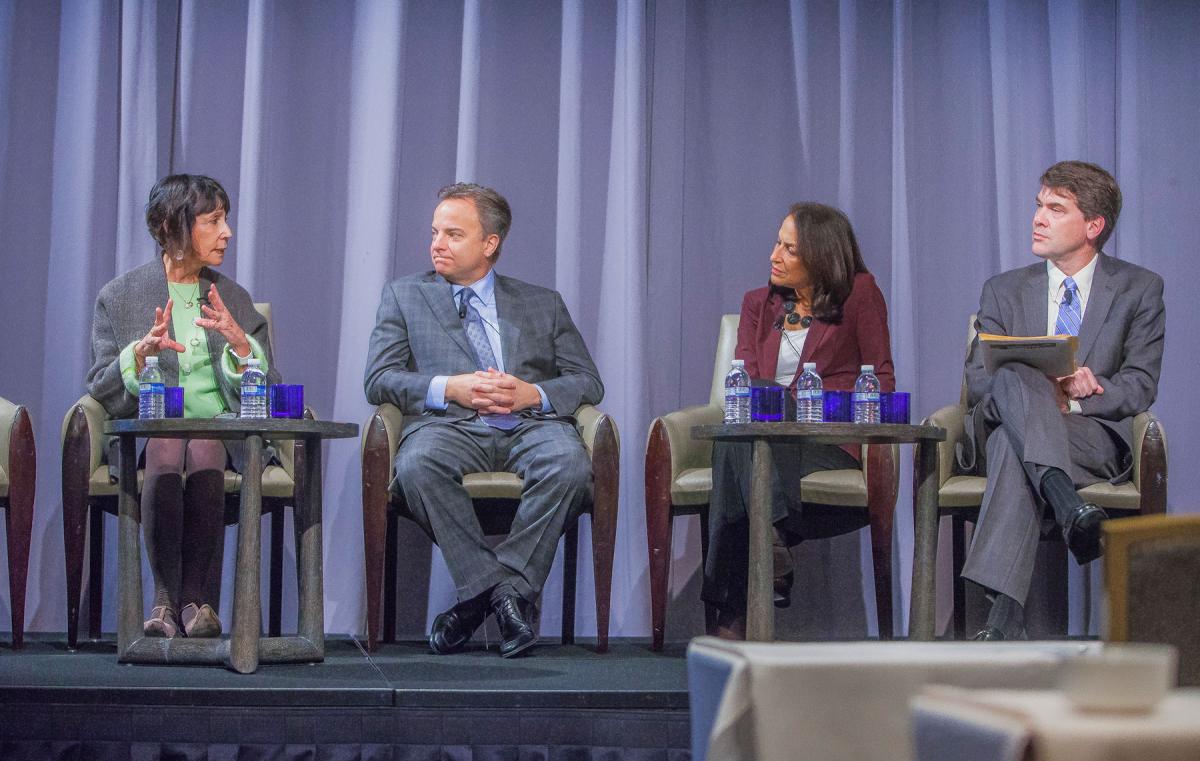 (L-R) Dr. Ellen Sigal, Dr. Mark McClellan, Dr. Margaret Hamburg and Michael McCaughan
The second panel focused on the perspectives from FDA and industry in terms of the Breakthrough Therapy Drug Designation. This panel provided useful and high-level perspectives focused on patient drug development, issues still plaguing implementation of the program such as manufacturing and touching on possible solutions to transparency issues. Andy Slavitt, CMS' Acting Administrator, delivered a keynote on value-based care, an issue becoming more and more prevalent for drug development and patients. Slavitt laid out his three principles for developing value in health care: innovation in competition, access and affordability, information and transparency.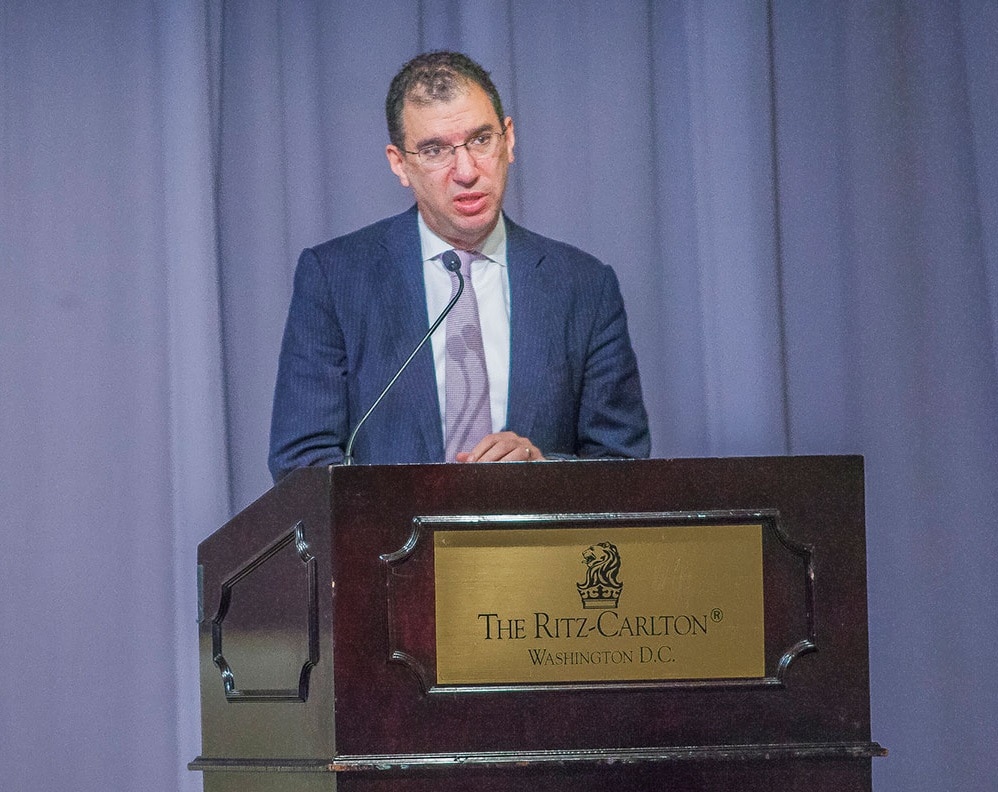 CMS Acting Administrator Delivers Keynote to BioPharma Congress Attendees
Jeff Allen, Friends Executive Director, provided an idea of where the Senate currently is in terms of moving their version of the 21st Century Cures Act forward. He outlined the competition for resources that may provide difficulty for the Senate with their version, as well as the need for reexamining the ideas and topics from 21st Century Cures going forward. Jeff also touched based on the Friends proposal for disease-oriented centers within FDA.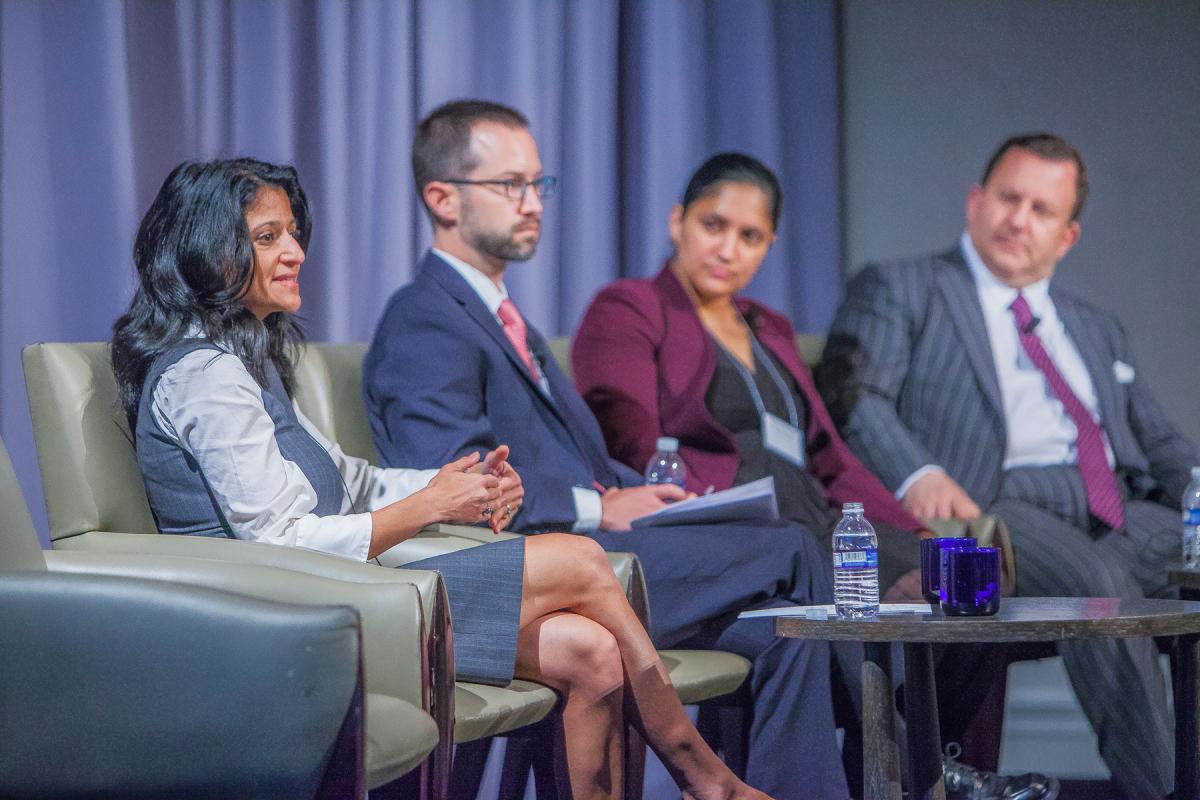 (L-R) Shefali Shah, Topher Spiro, Dr. Kavita Patel and Marc Samuels
After a successful 2015 conference that brought together high-level speakers and panels from Congress, industry, advocacy groups and the FDA, Friends looks forward to partnering with Prevision Policy again next year for the 2016 BioPharma Congress. This type of collaboration will continue to give Friends a more broad-based, public platform in addition to the more technical annual conferences held each year.
Agenda
Opening Roundtable: Biopharma Reimbursement and Regulation in 2016
Dr. Mark McClellan, Brookings Institution
Dr. Margaret Hamburg, National Academy of Sciences
Dr. Ellen Sigal, Friends of Cancer Research
Michael McCaughan, Prevision Policy (Moderator)
"Breakthrough" Drugs and New Drug Approvals Roundtable: FDA and Commercial Perspectives
Dr. John Jenkins, US Food and Drug Administration
Dr. Michelle Rohrer, Genentech
Dr. Joanne Palmisano, Boehringer-Ingelheim
Kate Rawson, Prevision Policy (Moderator)
Keynote Address: Acting Administrator Andy Slavitt, CMS Priorities and the ACA in 2016
Panel 1 – Drug Pricing: Winter is Coming (Or Is It?)
Topher Spiro, Center for American Progress
Dr. Kavita Patel, Brookings Institution
Shefali Shah, ADVI
Marc Samuels, ADVI (Moderator)
Lunch Speaker: Janet Woodcock, US Food and Drug Administration, CDER
Panel 2 – Cures, the Senate, and PDUFA VI: What's In, What's Out, and What's In Play?
Jeff Allen, Friends of Cancer Research
Paul Edattel, House Energy and Commerce Committee
Michael McCaughan, Prevision Policy (Moderator)
Panel 3 – Oncology Drug Review Standards in 2016: New Therapies and "Precision Drugs"
Dr. Richard Pazdur, US Food and Drug Administration, OHOP
Dr. Michael Giordano, Bristol-Myers Squibb
Dr. Philippe Bishop, Gilead
Dr. Mace Rothenberg, Pfizer
Ramsey Baghdadi, Prevision Policy (Moderator)
Panel 4 – Government as Payor: Coverage and Payment for New Therapies and What Congress Thinks
Joseph Chin, CMS
Amy Hall, House Ways and Means Committee
Ian Spatz, Manatt Health Solutions
Ramsey Baghdadi, Prevision Policy (Moderator)
One-on-One Conversation – Biosimilars: Interchangeability in 2016?
Dr. Leah Christl, US Food and Drug Administration
Kate Rawson, Prevision Policy (Moderator)
Panel 5 – Drug Approval Standards: Where's the Bar?
Dr. Robert Temple, US Food and Drug Administration
Dr. Chris O'Brien, Neurocrine Biosciences
Dr. Roger Perlmutter, Merck
Cole Werble, Prevision Policy (Moderator)