Election Impact On Biopharma in 2017
November 4, 2016
Ritz-Carlton Washington, DC
1150 22nd Street, NW

On Friday, November 4, 2016, Friends of Cancer Research (Friends) and Prevision Policy convened the second annual BioPharma Congress. This year's event focused on the impact of the presidential election on biopharma in 2017 and featured speakers such as the FDA Commissioner Robert Califf and Acting CMS Administrator Andy Slavitt. The event brought together regulators, industry, patient advocacy groups and congressional staff, as well as payment and reimbursement organizations.
This year's BioPharma Congress was split into eight sessions covering numerous topics.  Friends' President & CEO, Jeff Allen, PhD, participated in one of the morning sessions that discussed PDUFA VI, new drug approvals, and what's next for breakthrough therapies. Some overarching themes included improving efficiency at FDA when reviewing these type of drug applications and to incorporate more patient feedback into trials.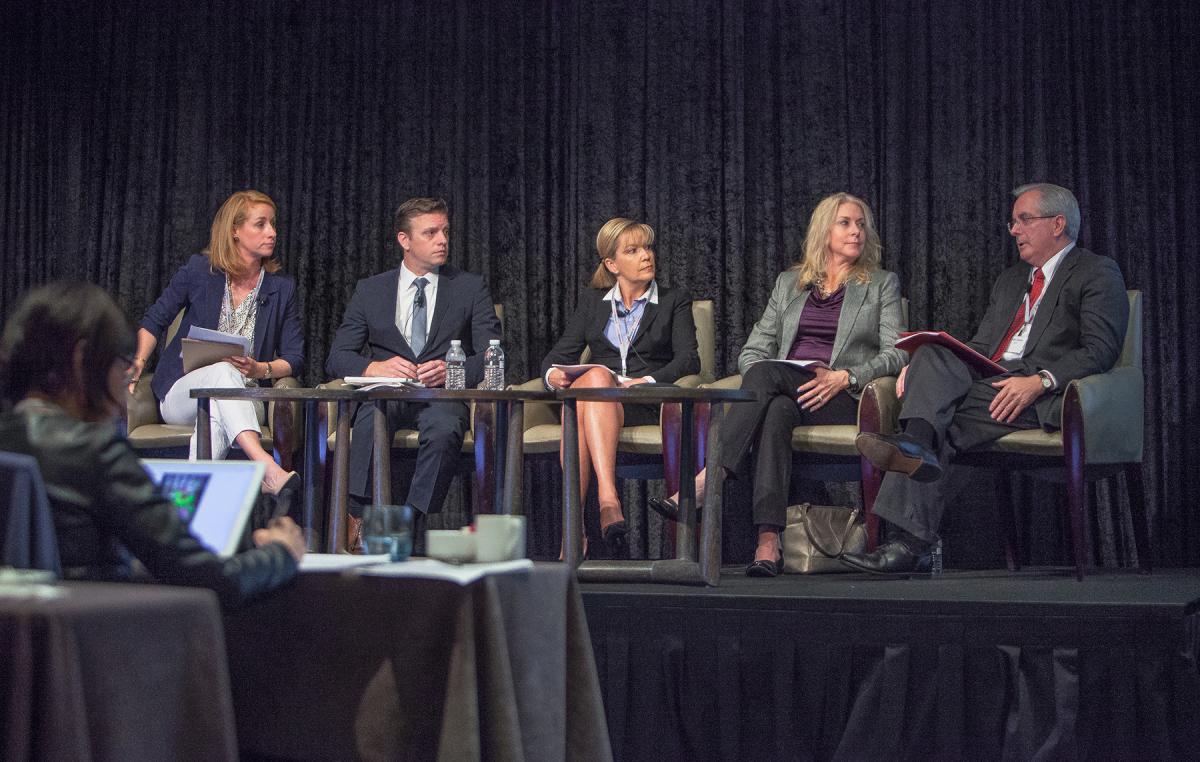 From L-R: Kate Rawson Powell, Jeff Allen, Beatrice Biebuyck, Sandra Milligan, and John Jenkins
Friends Founder & Chairperson, Ellen Sigal, PhD, participated in a conversation with Richard Pazdur, MD, and Greg Simon on the Cancer Moonshot and FDA Oncology Center of Excellence (OCE).  Simon, the Executive Director of the Cancer Moonshot Initiative, discussed the Moonshot and how it has changed how people get involved in the fight against cancer. He also stressed the need for data sharing and for cancer centers to work together. Pazdur, who heads the new OCE, stressed that it is an iterative process and the OCE will not look the same in another few years due to this. He also discussed the need to hire, train, and retain staff in addition to sharing Simon's belief that data sharing is an important component in the fight against cancer.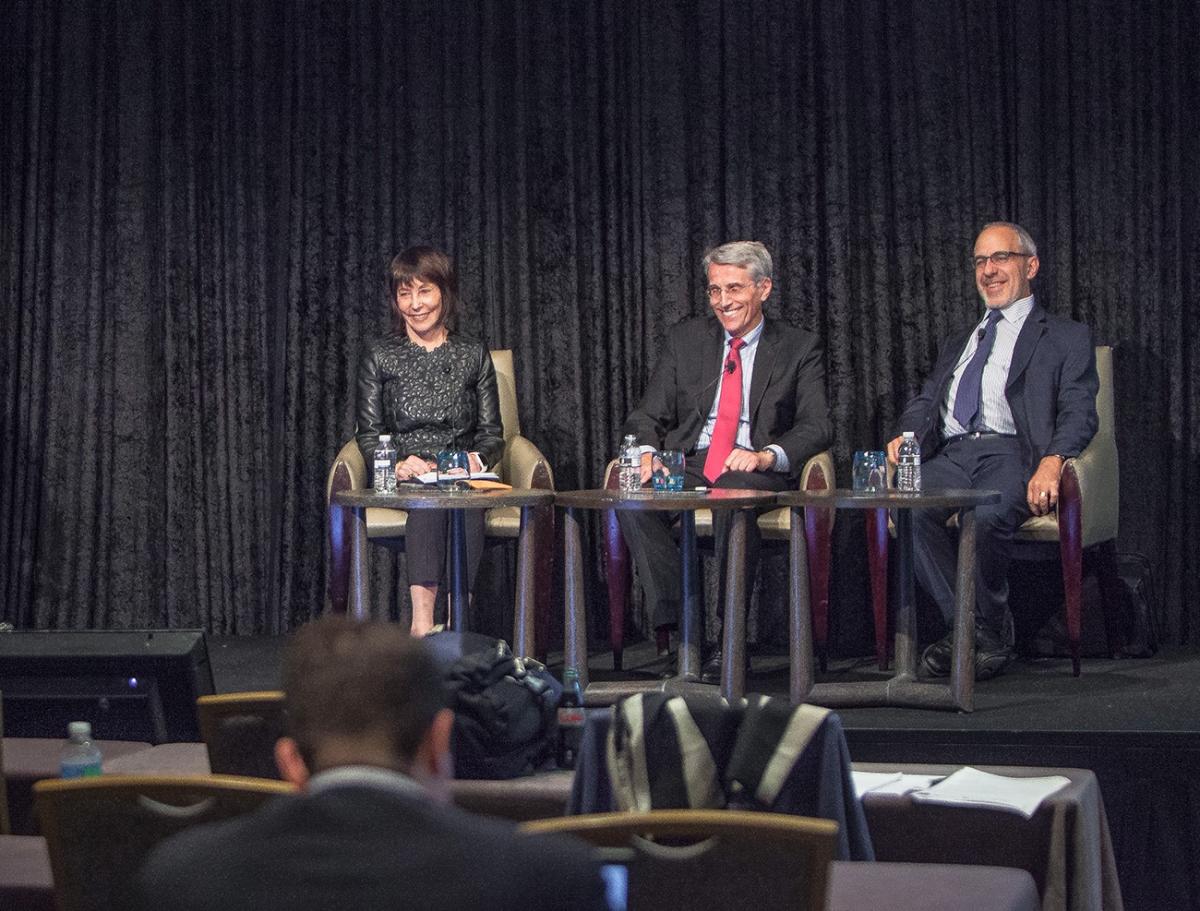 From L-R: Ellen Sigal, Richard Pazdur, Greg Simon
Other sessions included: Medicare Part B and coverage issues for injectable drugs, innovation and the need for big ideas in the biopharma space, election impact on health policy, and a discussion with a couple FDA center directors. Throughout the day issues regarding drug pricing, the Cancer Moonshot, 21st Century Cures Act, and the future of the FDA were discussed.