Friends of Cancer Research Hosts 18th Annual Cancer Leadership Awards Reception Honoring Dr. Margaret Foti, Governor Deval Patrick & Governor Bobby Jindal
On September 23, 2014, Friends of Cancer Research (Friends) welcomed leaders from government, advocacy, industry, and science to its 18th Annual Cancer Leadership Awards Reception to celebrate another year of partnership and innovation on the behalf of patients.
The annual reception is an opportunity to recognize extraordinary work across the fields of cancer research, awareness, treatment, and detection. Past honorees include; Senator Edward Kennedy, Secretary Kathleen Sebelius, Senator John McCain, Secretary Michael Levitt, Senator Daniel Inouye, Senator Judd Gregg, Dr. Francis Collins, Senator Arlen Specter, Governor Martin O'Malley, and Congressman John Dingell.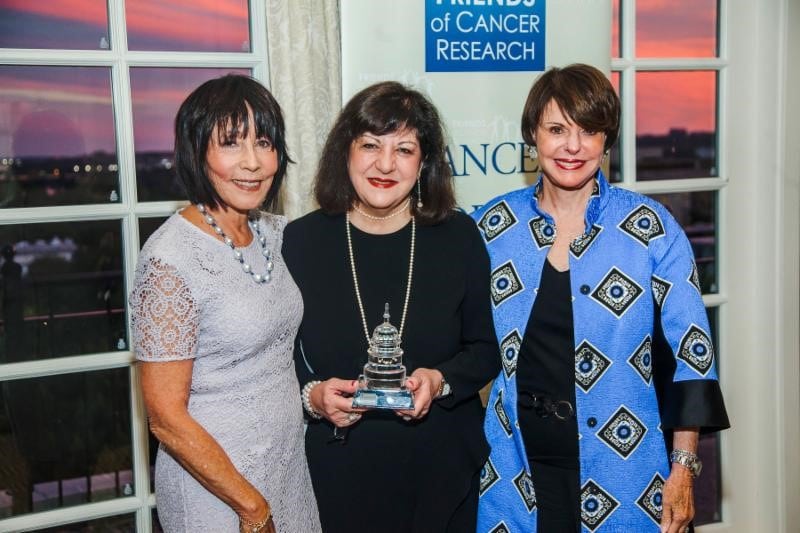 (L-R) Ellen Sigal, Margaret Foti, and Marlene Malek
This year, Friends honored the American Association for Cancer Research (AACR) CEO Dr. Margaret Foti with the Ellen V. Sigal Advocacy Leadership Award in recognition of her unparalleled work on behalf of patients, science and research. Said Ellen Sigal, "Marge is extraordinary. She has very clear goals that are actionable and there's nothing she won't do to help patients." Watch the video below to learn more about Dr. Foti's countless contributions to the field. 
Friends of Cancer Research 2014 Cancer Leadership Awards Reception Video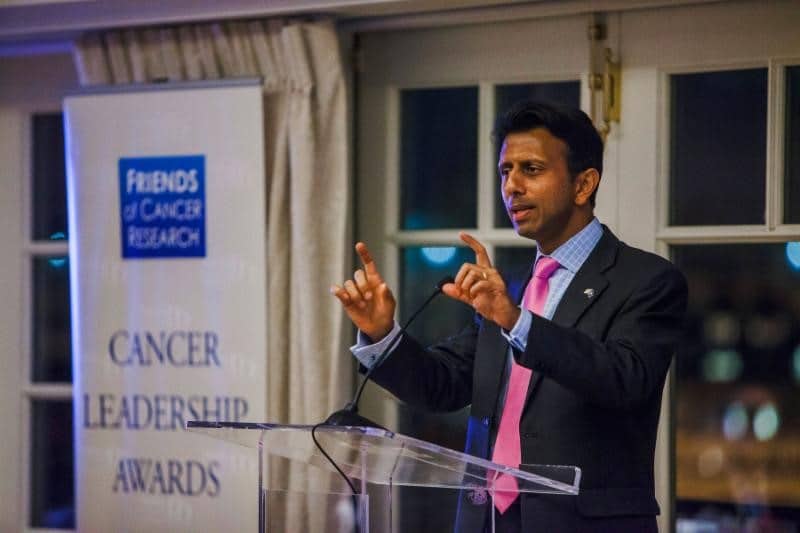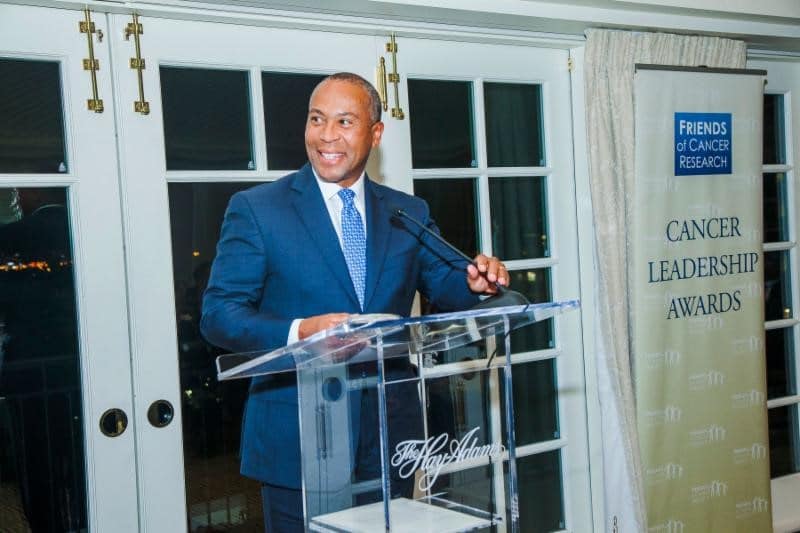 Governor Bobby Jindal                                                                                                                                                                                 Governor Deval Patrick
Governor Deval Patrick of Massachusetts (pictured above, right) and Governor Bobby Jindal of Louisiana (pictured above, left) received Friends of Cancer Research Leadership Awards for their extensive support of public and private medical research. Governor Patrick helped to develop the Massachusetts Life Sciences Act, a ten-year, $1 billion initiative to fund bioresearch and create jobs. Governor Jindal has overseen substantial investment in Louisiana's medical infrastructure, including millions of dollars to LSU Health Sciences Center.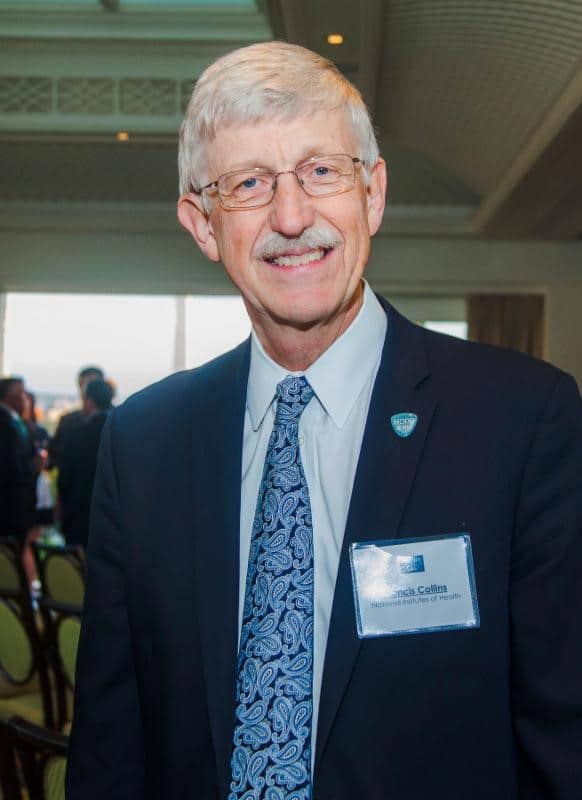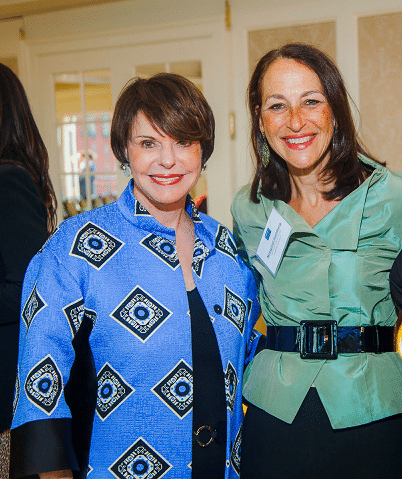 NIH director Francis Collins                                                                                                                                                                Marlene Malek and FDA Commissioner
                                                                                                                                                                                                         Margaret Hamburg
All of us at Friends of Cancer Research would like to thank our Board of Directors and our supporters, colleagues, and collaborators from academia, industry, and advocacy for another incredible year. We are deeply appreciative of all you do for patients everywhere. Keep up with our work on Twitter
@CancerResrch
and at
www.focr.org.&nbsp
;