On September 23, 2013, Friends of Cancer Research (Friends) welcomed leaders from government, advocacy, industry, and science to its 17th Annual Cancer Leadership Awards Reception to celebrate another year of partnership and innovation on behalf of patients.
The annual reception is an opportunity to recognize extraordinary work across the fields of cancer research, awareness, treatment, and detection. Past honorees include Senator Edward Kennedy, Secretary Kathleen Sebelius, Senator John McCain, Secretary Michael Levitt, Senator Daniel Inouye, Senator Judd Gregg, Dr. Francis Collins, Senator Arlen Specter, and Congressman John Dingell.
(L-R) Marlene Malek, Sherry Lansing, Ellen Sigal
This year, Friends established the Ellen V. Sigal Advocacy Leadership Award to celebrate the groundbreaking work of the organization's Chair & Founder. For over 17 years, Friends has created unique public-private partnerships and developed innovative approaches to cancer research and treatment.
The inaugural award, which will be given each year to an outstanding advocate for cancer research, was presented to advocate, philanthropist, businesswoman, and legendary former Paramount Pictures CEO Sherry Lansing. By founding The Sherry Lansing Foundation and co-founding The Entertainment Industry Foundation and StandUp2Cancer (SU2C), she has inspired innovation, funded dream-teams of scientists and changed the landscape of cancer research as we know it.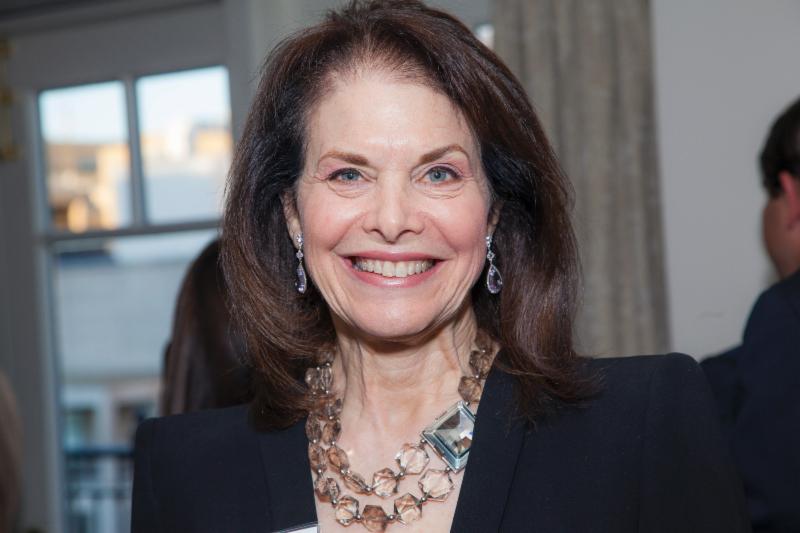 2013 Ellen V. Sigal Award Honoree, Sherry Lansing
"As you think about this award being given this year to Sherry Lansing, and in the future to other remarkable leaders, you would want it to have a name attached to it that represents the best of what cancer advocacy can be," said NIH Director Francis Collins in a special video for Dr. Sigal shown before the award was given.
The video, which you can VIEW HERE, included special messages from many leaders in the community, including Senator Michael Bennet, Congresswoman Diana DeGette, and FDA Commissioner Margaret Hamburg.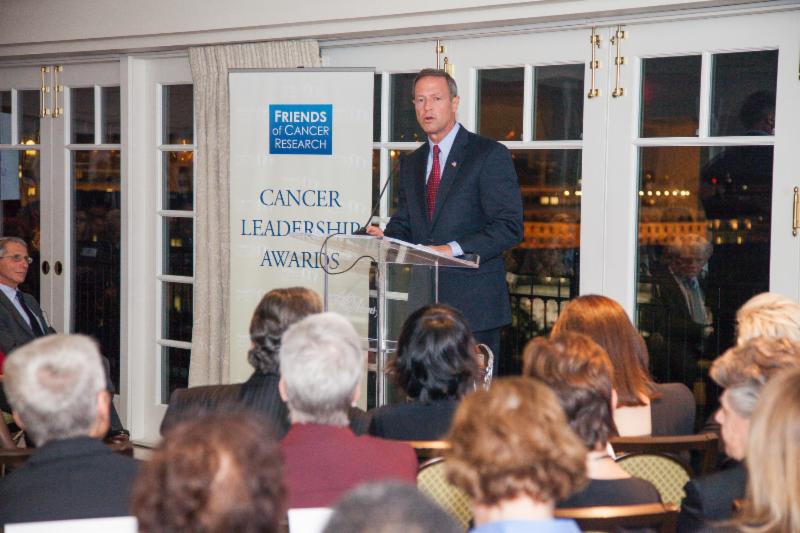 Gov. O'Malley Delivers Remarks
Governor Bob McDonnell of Virginia and Governor Martin O'Malley of Maryland (both pictured below) received Friends of Cancer Research Leadership Awards for their extensive support of public and private medical research. One of Governor O'Malley's signature achievements has been the development of BioMaryland 2020, a strategic ten-year investment of $1.3 billion into Maryland's life sciences research. Governor McDonnell has increased private and public biotech investment in his state, including the bolstering of world-class cancer centers at the University of Virginia and Virginia Commonwealth University.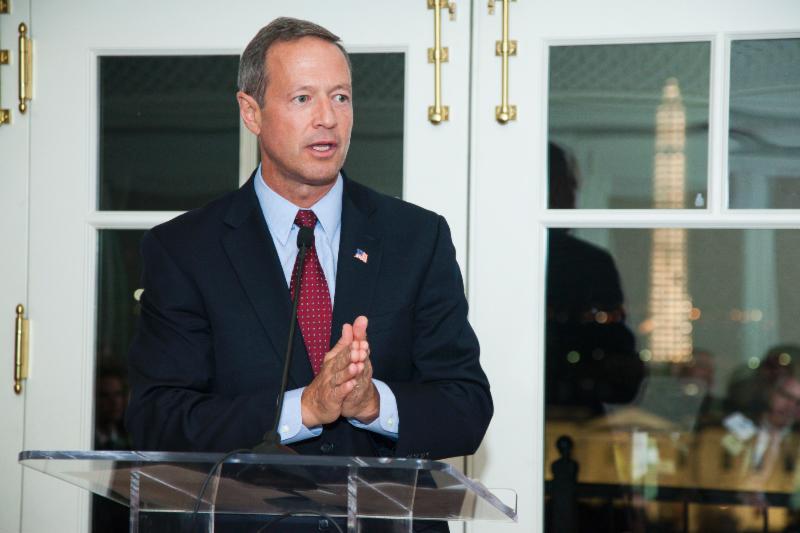 Friends of Cancer Research would like to thank our Board of Directors and our supporters, colleagues, and collaborators from academia, industry, and advocacy for another incredible year. We are deeply appreciative of all you have done to help continue to grow and work for patients everywhere. Keep up with our work on twitter @cancerreserch and at www.focr.org.