In Engaging Innovation's inaugural conversation, Dr. Francis Collins, Director of the National Institutes of Health (NIH), started a dynamic dialogue which touched on some of the most important topics in science and research. As part of this conversation, Dr. Collins emphasized the critical role public-private partnerships play in advancing biomedical research, calling them an "absolute essential priority" to NIH. We are thrilled to have Dr. William Chin, Executive Vice President of Scientific and Regulatory Affairs for the Pharmaceutical Research Manufacturers of America (PhRMA), continuing this conversation by sharing his insights into an exciting new era of collaboration. Dr. Chin is an internist and endocrinologist who, prior to joining PhRMA, served as Executive Dean for Research at Harvard Medical School. 
Partnerships open new windows for treatment development, and by working collaboratively across industry, academia, non-profit patient advocacy organizations and foundations, and government, we hope to increase collectively the odds of success" – Dr. William Chin
What priorities do you have for advancing innovation and addressing challenges in the fight against cancer and other diseases?
Although we have made great strides in research and drug discovery, there remains much to be done in terms of finding new therapies and diagnostics. I agree with comments in the recent blog post by Dr. Francis Collins of the National Institutes of Health (NIH) about how public-private partnerships are essential to advance innovation and tackle broad, far-reaching public health issues. Partnerships open new windows for treatment development, and by working collaboratively across industry, academia, non-profit patient advocacy organizations and foundations, and government, we hope to increase collectively the odds of success.
What do these partnerships look like in practice and how is PhRMA involved?
Public-private partnerships harness the collective strength, resources and creativity of the members to accelerate the discovery and development of effective therapies, and PhRMA is actively helping to progress and lead these initiatives. 
One notable example is the Accelerating Medicines Partnership (AMP), announced on February 4, 2014, which seeks to increase the number of new diagnostics and therapies for patients while reducing the time and cost associated with their development. Through this partnership, PhRMA joined NIH, 10 biopharmaceutical companies and several non-profit disease foundations in efforts to transform the current model for developing new diagnostics and treatments by jointly identifying and validating promising biological targets of disease. AMP will begin with three- to five-year pilot projects focused on the following disease areas: Alzheimer's, type 2 diabetes and autoimmune disorders, including rheumatoid arthritis and systemic lupus erythematosus (lupus). AMP data and analyses will be publicly accessible to the biomedical community.
Another example is a forum hosted last October — Alzheimer's: The Puzzle, the Partners, the Path Forward – which aimed to catalyze progress in Alzheimer's disease innovation and R&D. Co-hosted by PhRMA, the Alzheimer's Association and the Alzheimer's Drug Discovery Foundation, the event convened top industry and academic scientists, patients, policymakers, and other stakeholders to accelerate the impact of pre-competitive collaborative efforts and explore challenges in clinical trials recruitment unique to Alzheimer's disease. The resulting discussion highlighted the need for increased global collaboration among stakeholders, the challenges and opportunities surrounding the conduct of pre-symptomatic clinical trials, and target validation as promising opportunities in the pre-competitive space. 
What is the greatest value you see in working together in this way?
With the ultimate goal of increasing the number of new diagnostics and therapies for patients, and reducing the time and cost of developing them, these public-private partnerships provide a platform to share expertise, information and resources which might not be otherwise possible. It leverages diversity of thought and experience, and serves to reduce potential duplication and hence cost. Each partner is necessary to ultimate success in finding new therapies for our cancer patients but—on its own—is not sufficient.
Additionally, they provide an opportunity to jumpstart science that will tackle the nation's greatest public health challenges. The AMP initiative was launched in three specific areas but the hope is that it will be expanded to other areas, and identify new ways to diagnose and treat disease.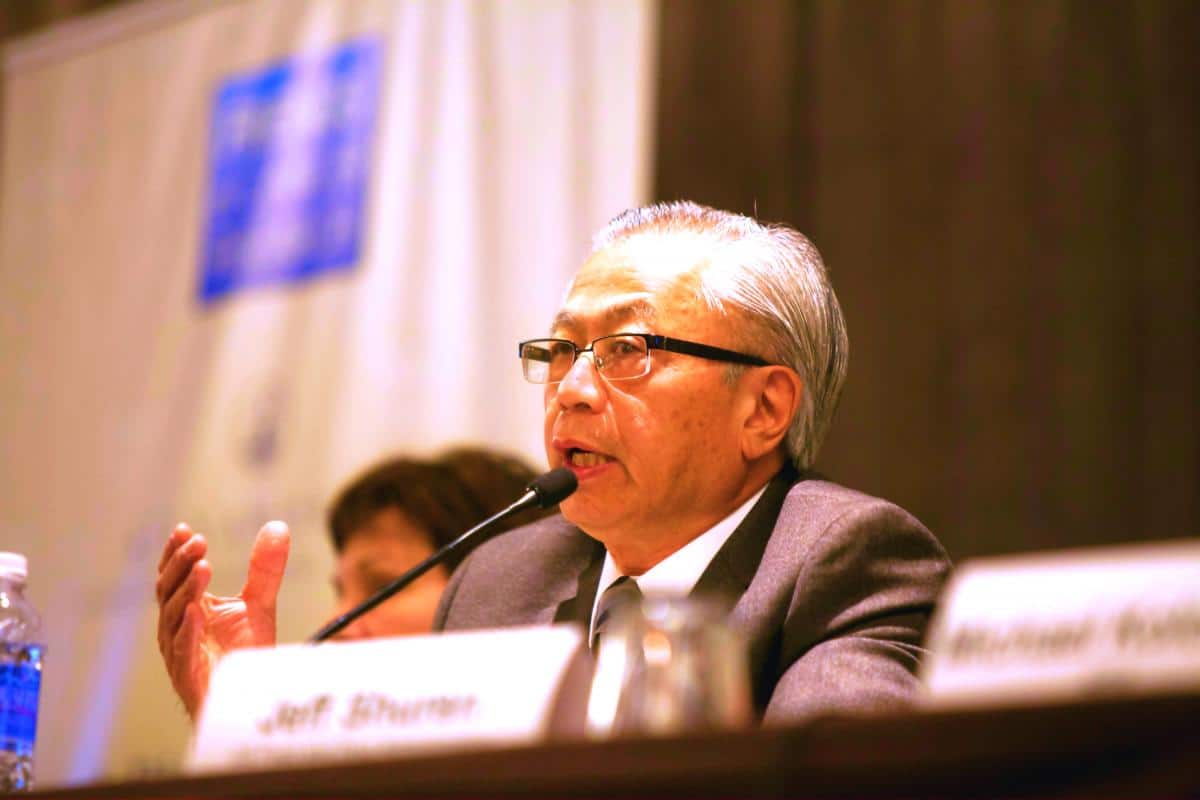 What challenges exist?
Though our advances have produced a wealth of data on the biological cause of disease, it has been far more difficult to move these discoveries into treatments. Not all biological insights lead to effective drug targets, and choosing the wrong target can result in failures late in the drug development process, costing time, money, and ultimately, lives.
It is essential that we do a better job of pinpointing the right biological targets early in the discovery process. The entire biomedical research community and the public have a shared interest in compressing the timelines, reducing the costs, and increasing the success rates of new targeted therapies. However, the amount and complexity of the data means that we need to find a systematic approach to find the disease targets that will be most likely to prove responsive to treatment.
What are some best practices for successful partnerships?
The most successful partnerships result from true collaboration, information sharing, goal alignment and a cohesive vision. In practice, alignment of partner goals, strong governance with effective steering committees, and representation from all partners, are some of the critical components as research agendas and project plans are developed. And with any partnership, regular review of progress and milestones are critical components in measuring and evaluating success. As an organization, PhRMA is committed to working across the scientific ecosystem and finding ways to put these partnerships into practice, in a way that will result in meaningful advances in treatment discovery.