Friends of Cancer Research with Alexandria Real Estate Equities, Inc. Co-Host: A Blueprint for Breakthrough – Charting the Course for Precision Medicine
Click HERE to access the finalized meeting whitepaper.
On Wednesday, September 13, 2017, Friends of Cancer Research (Friends) with Alexandria Real Estate Equities Inc. co-hosted the 6th annual Blueprint for Breakthroughs forum. This year's event was comprised of a morning keynote by FDA Commissioner Dr. Scott Gottlieb and three panels focused on what lies ahead for precision medicine.
During his morning keynote, Dr. Gottlieb discussed the issue of elevated drug prices and the importance of including science into the regulatory process. He stated that as the agency seeks to move forward, patients should be engaged more in the drug development process, and he supported the broad use of diagnostic tests to effectively tailor treatments to patients. Dr. Gottlieb also called for comprehensive legislation from Congress to address concerns various stakeholders have in the diagnostics field, as opposed to the agency developing recommendations or guidance. Dr. Gottlieb's keynote speech was streamed live on Facebook and can now be watched in full here.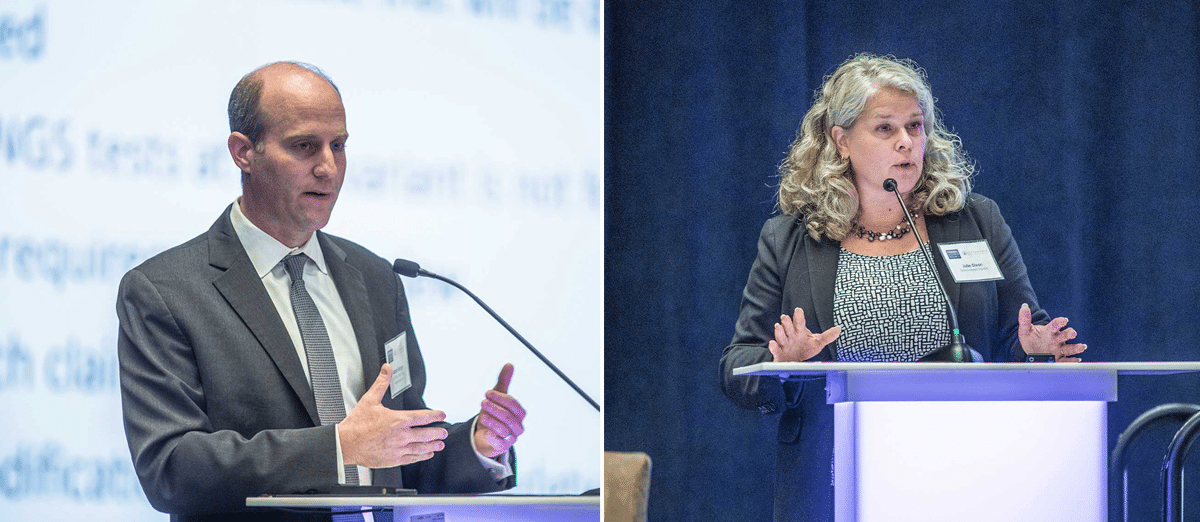 From L-R: Adam Berger, Julie Dixon
Following Dr. Gottlieb's keynote, Adam Berger from the U.S. FDA presented on the current regulatory landscape for precision medicine and the need for a nimbler regulatory approach to enable a new era of precision medicine. His presentation was followed by Julie Dixon from Bristol-Myers Squibb, who presented on where the field of precision medicine is headed and priority areas requiring collaborative efforts to realize the full potential of precision medicine. You may view their presentations here.
Panel one tackled the idea of establishing analytical standards and identifying the critical performance characteristics of diagnostic tests. The panel concluded that analytical performance standards need to be established and adopted uniformly to ensure tests measure what they say they are measuring and provide the necessary information to assess the limitations and potential of available diagnostic tests. It was agreed that all parties should be involved in the development of these standards, including FDA and patients. It was acknowledged that a key component to demonstrating analytical performance is having access to appropriate clinical samples or reference materials and was flagged as a priority area. There is also a lacking educational component for patients in regard to the tests they receive, and educating patients on the challenges of diagnostic tests, and the proper interpretation of test results was highlighted as an item that must be addressed moving forward.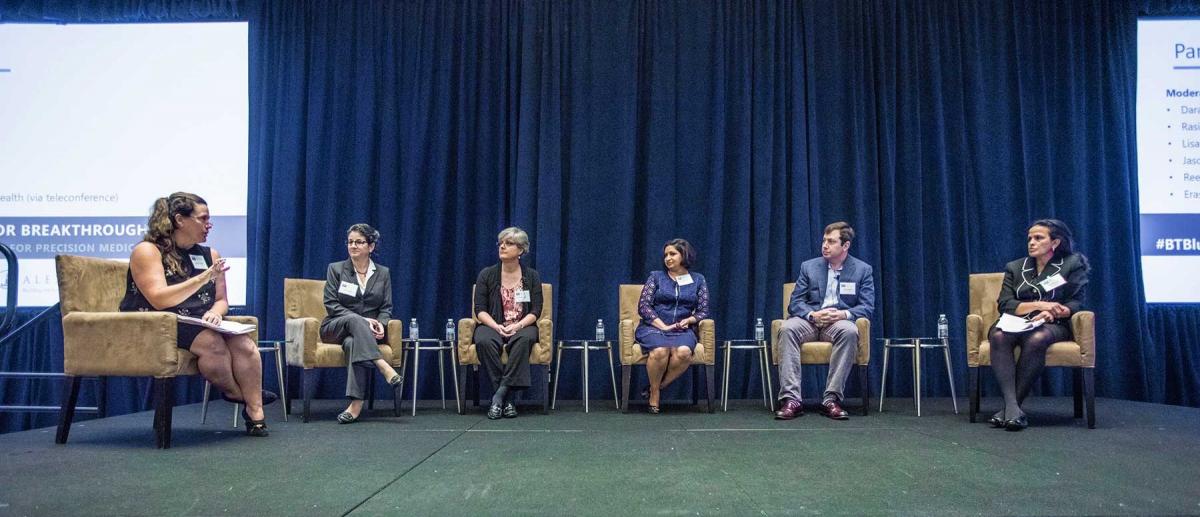 Panel one discusses establishing analytical standards and identifying critical performance characteristics of diagnostic tests
From L-R: Mya Thomae, Dara Aisner, Rasika Kalamegham, Lisa McShane, Jason Merker, Reena Philip
The second panel discussed processes for streamlining modifications to diagnostic tests. One of the goals from the panel was determining how to bring tests more in line with each other, and through the regulatory process allow different tests to keep up with the most current information and valid use. It was agreed upon that there should be a process that allows for more rapid approval of test modifications. However, issues such as clinical context and what data sets would be required for a streamlined process were acknowledged as areas that will need to be addressed to fully implement this process.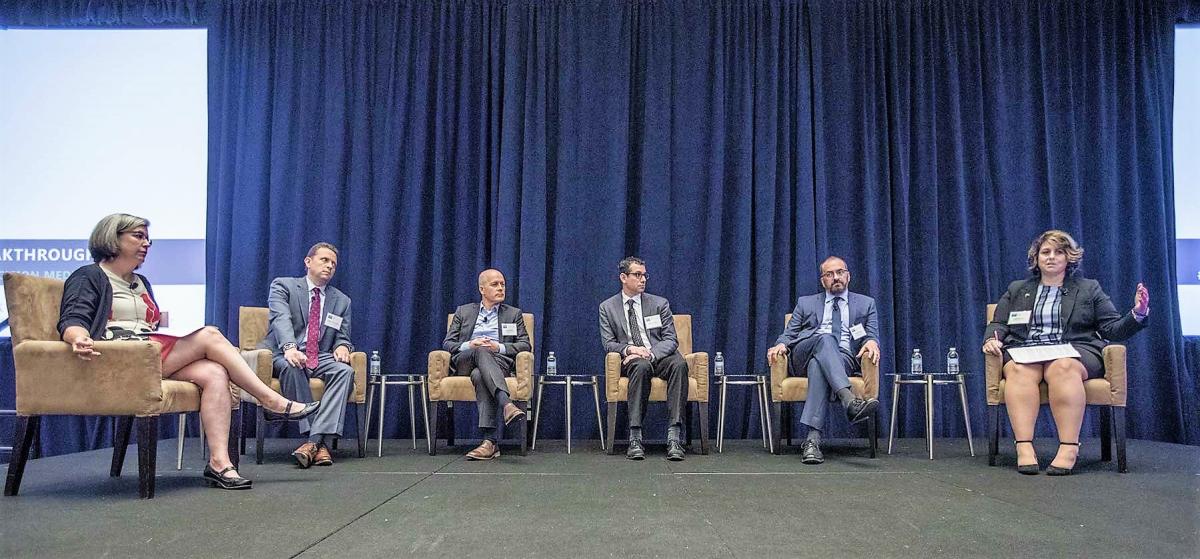 Panel two goes over ways to streamline modifications to diagnostic tests
From L-R: Elizabeth Mansfield, Gideon Blumenthal, Keither Flaherty, David Kaufman, David Litwack, Kelli Tanzella
The third and final panel of the day concentrated on driving uptake of high quality precision medicine tools. The panel stated that the main goal is to put the needs of patients first because precision medicine is not the future, it is happening now. The third panel further enforced the need for patient and physician education. Accuracy, actionability, and access are key priorities and are expected by patients. If patients do not have access to these diagnostic tests, then patients will not have access to the most appropriate drug or more importantly the ability to rule out treatments that would not benefit them. Ultimately, drug sponsors, diagnostic companies, regulators, and physicians need to work collaboratively together ensuring the patient voice is heard and that the right questions for the right information are asked at the right time.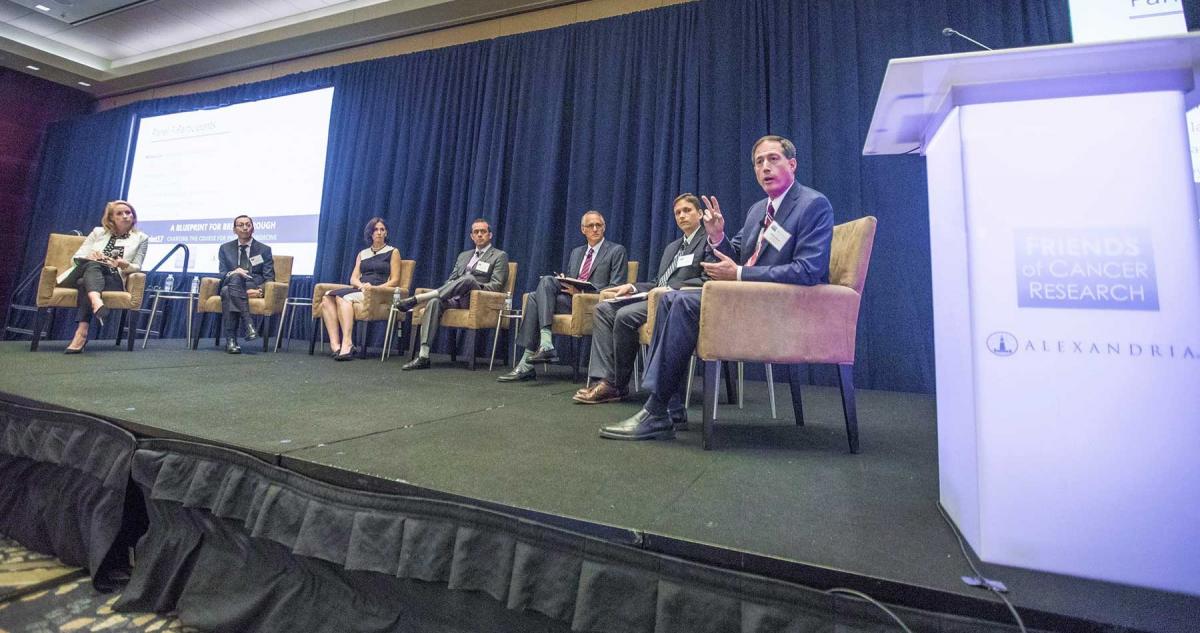 Panel three discusses driving the uptake of high quality precision medicine tools
From L-R: Kate Rawson, Joseph Chin, Andrea Ferris, Zach Hornby, Michael Pellini, A. John Iafrate, Jeffrey Shuren